Have you ever wanted to have the most glamorous birthday, regardless of the cost? Well Michelle over at
A Little Bit of This & That
did a link up for just that idea! You all should join in too!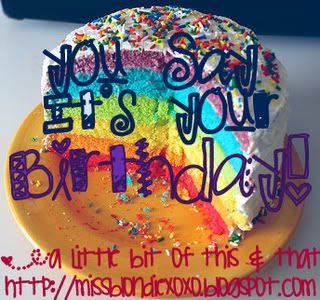 My birthday is October 5 but I was supposed to be born 9 days earlier on September 26.
Even though by birthday is in October, I don't like October. I think October is a weird name [especially since it begins with O] and would have preferred to be born in September, but my personality tells me I would have dreaded it and wanted to be different and born in October!
Ok, so my birth stone is an Opal and my horoscope sign is a Libra.
image borrowed
Which is usually right on!
Michelle posed the question: What would you do for your birthday if money wasn't an object?
I would go on a cruise around the Greek Isles with my best friends! We'd lay out in the sun, see all the wonderful sights Greece has to offer and eat the best gyros in town! Haha
We'd be tan and fabulous, having the time of our lives!
Looks gorgeous!
How amazing does that look?? Can we go ASAP, please!?
Celebrating with the best of friends